2nd Impeachment? 3rd Impeachment? - Yes, please! sm
Posted: Feb 13th, 2020 - 2:45 pm

There is talk of Dems continuing to investigate Trump in hopes of launching a 2nd Impeachment.

Considering how 1st Impeachment went (see link) I imagine Trump would be really happy about this.

https://www.realclearpolitics.com/articles/2020/02/13/trump_got_impeached_--_but_is_biden_campaign_the_casualty.html

Would anyone know anything about Hunter/Ukraine if it wasn't for 1st Impeachment? Look how badly that's working out for Biden.

What will 2nd Impeachment teach us about?

Will Dems do another "abuse of power" charge and teach us about Trump NOT abusing his power? Maybe it will be tied to the Roger Stone case and we'll learn how Trump is in charge of the DOJ and has done nothing wrong, again.

Can they get in a 3rd Impeachment before they lose the House in November?

How much screen time are House Dems willing to steal from their 2020 candidates?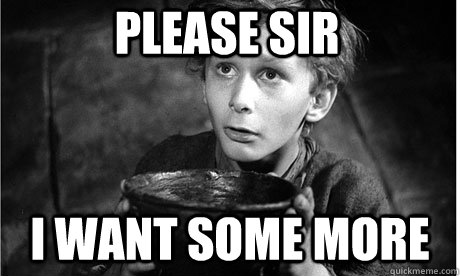 LINK/URL: https://www.realclearpolitics.com/articles/2020/02/13/trump_got_impeached_--_but_is_biden_campaign_the_casualty.html



Post A Reply Reply By Email Options
---
Complete Discussion Below: (

marks the location of current message within thread)
---
---