As we end the third month of the second year of Trump's first term, let's compare his approval vs that of Obama. 3/31/18 for Trump vs 3/31/10 for Hussein Obama.
On March 31st, 2010 Obama had an approval rating of 48%. That approval rating came along with none-stop media praise, scandals like Fast and Furious hidden by the media and seemingly endless thrills up the leg. Fox News was the only channel, with opinion shows that that's lick Obama's back-side on a daily and nightly basis.
Lets compare: Trump's approval rating vs Obama's at same point in presidency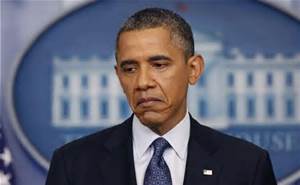 As of March 30st, 2018, Donald Trump's approval rating sits at 47%. The numbers at the of this post for March 31st aren't in yet. Trump has faced never ending media smearing, lies, leaks, conspiracy theories and the so called left wing "resistance." There is daily talk on the left of impeachment, criminal charges and even lawsuits filed by whores who need to capture their 15 minutes of fame.
Trump gets blamed for school shootings, terrorist attacks, global warming and whatever other manufactured crisis the left and their media acolytes came come up with. Trump is even hated by RINO Republican scum like Jeb Bush, John McCain, Jeff the Snow Flake and so forth. Trump is hated far more by these RINOs than Obama ever was. Yet Trump has basically the approval rating as Obama at the same point in their first terms. Isn't that interesting?
Let's also take a look at the strongly approve vs. strongly disapproval of both Obama and Trump.
As of March 31st, 2010, Obama's strong approval ratings were 33% vs strong disapproval of 41%. If you ever disagreed with Obama on anything, you were branded a racist. As of March 30th, 2018, Trump's strong approval ratings is 31% vs strong disapproval of 41%. With all the hate, vitriol, venom and other things the left, media and some Republicans have spewed at Trump, isn't it kind of amazing that his strong disapproval is exactly the same as Obama's at the same point in their first terms? If you hate Trump, you are considered cool by the left and the media. Just look at David Hogg. If you ever disliked Obama for any reason, you had to be a white supremacist, racist or KKK member.
This is why the media is such a joke and nobody takes them seriously. As long as Maxine Waters calls Trump Hitler and yells for impeachment, she will always be featured by these liberal media outlets to spew her crap.
If you dared to call Obama a liar (which he is/was), like Joe Wilson, then you branded a racist. It all comes full circle for the corrupt media. Trump is destroying them along with the Democrat party.